Related WebProWorld Posts

Microsoft Crawling Google Results For New Search Engine?
I was questioned today by a developer who was watching a particular IP address scan his site. The IP was 65.54.188.86 and is registered to Microsoft Corp. located at One Microsoft Way, Redmond, Washington 98052.

Google Results Vs Yahoo Results
According to a Nielsen//Netratings study, Google holds the top spot for search engine destinations. However, if you take a closer look at N//N's findings, you see that Yahoo and MSN share the second and third positions, respectively.

Search Engine Optimizing Toward The Hispanic Community
There has been a running discussion among the SEO community about whether or not going through the efforts of optimizing web content for Hispanic visitors is a valid exercise.


eBusiness News

PRWeb's Blog for the Press Release Industry
PRWeb has launched the official PRWeb Blog which will add a new mode of communication with journalists, users of the press release service and others interested in the press release industry...

Get Better Search Results by Specifying Preferred Geography
Searchers using Google, Yahoo, MSN and AOL are learning through experience that they can get better results by specifying their preferred geography in conjunction with a search term...

Did Someone Break The MSN Beta Search?
Today was the official launch of MSN's newest creation, a new search beta which was promised to feature search results powered by their own algorithm… but what happened...

eBay Acquires Netherlands Classifieds Site
eBay has acquired Marktplaats.nl, the leading classifieds website in the Netherlands...

Adobe's New Ad Campaign
Adobe unveiled its "Simplicity at Work" ad campaign, designed to increase Adobe's visibility as an enterprise software player and drive demand for Adobe Intelligent Document Platform software...

iEntry Launches South African Search Engine
Yesterday not only saw the announcement of MSN Search, there was also an announcement from iEntry concerning the launch of a search presence targeted towards South Africa...

MSN Launches Search Blog
Keeping up with the Joneses has become old hat in the search engine industry. In fact, it could be argued that other companies following the lead of a successful venture or idea have driven the growth of the search industry...

Google & Microsoft Argue Whose Is Bigger
Today, Microsoft unveiled its new ..

MSN Debuts Beta Version of New Search Service
MSN today debuted a beta version of its new MSN Search service, providing consumers with more useful answers to their questions and more control over their search experience, which results in faster access to the information they are seeking online...

Intel Gets New CEO
Intel's board of directors has elected Paul S. Otellini, currently president and chief operating officer (COO), as its next chief executive officer (CEO)...

Gmail Now Offers POP Access
Seemingly answering the cries of Gmail users everywhere, Google has announced a new feature for their growing email service...

Efficiently Monitor Over 100,000 Blogs
CyberAlert launched BlogSquirrel, a new service that enables businesses to monitor efficiently the contents of over 100,000 blogs...

Microsoft to Sponsor XML Conference
IDEAlliance announced that Microsoft has signed on as the "Elite Sponsor" of XML Conference and Exposition 2004, being held Nov...

Mozilla Ends Speculation: No Google Browser
The Mozilla Foundation, makers of the popular Firefox browser and Thunderbird email client, have killed the rumor that they are working with Google to develop a web browser...





Google Launches Additional Tools For AdWords Clients

Google has announced the launch of some new AdWords tools designed to assist webmasters and search engine marketers in creating successful ad campaigns. The program, called Google Advertising Professionals, was "designed for professionals who currently manage or want to manage multiple AdWords client accounts, the Google Advertising Professionals program can help you become a more successful ad manager - for free."

Google has introduced a number of new AdWords features designed to help fledgling advertisers. Share your thoughts on these new features along with anything else AdWords related at WebProWorld.

Google's new program consists of three features designed to assist users with the development of successful ads. The first tool, called My Client Center, is the result of what Google calls; "(a) response to advertiser feedback, Google AdWords now offers a powerful new tool for handling multiple AdWords accounts…" The client center offers support for advertisers that multiple accounts with a number of different agencies. MCC users will be able to:


Easily view up to 500 linked AdWords accounts, including other client manager accounts, via the My Client Center view.


See relevant information for all linked AdWords accounts in one place.


Use a single login to access all AdWords accounts.

On top of a revamped client interface, Google is now offering an AdWord Advertising Professional Logo. The logo can be displayed on websites after the web owner meets certain requirements set forth by Google. The logo indicates that owner has displayed a degree of AdWord success. According to their Professional Logo page, "You may use your program logo to show off your Qualified status on your website and in your marketing materials…"



In order to qualify for the right to display the logo, users must complete these requirements:

1. Sign up for the program successfully and be in good standing. This means that you've accepted the Rules of Use and aren't in violation of them.

2. Manage at least one AdWords account (yours or someone else's) in My Client Center for 90 days. This timeframe begins after you sign up for the Google Advertising Professionals program.

3. Build and maintain at least US$1,000 total spend for your or your team's My Client Center account during the 90-day period.

4. Pass the Google Advertising Professional Exam (GAPE).

That's correct. In order to become an advertising pro, you have to take a test. Not only that, but according to Andy Beal, in order to take the test, members most pay a non-refundable $50 fee. Not only that, but the GAPE is also an annual event. This leads to the belief that being a Google Advertising Professional will be something you have to renew on a yearly basis.

The final GAP feature introduced is the AdWords Learning Center. Google introduced the learning center because it will allow members to: "Use Google's free training to sharpen your AdWords knowledge and prepare for the Google Advertising Professional Exam. Comprised of concise multimedia lessons, our training program is self-paced to match your individual learning needs. Skip, pause, or end a lesson at any time. In addition, each lesson includes practice exercises and quizzes to ensure you master the concepts." To learn more about their tutorials, visit the learning center page.

While the Learning Center is considered the last component of the Google's Advertising Professionals program, these were not the only changes that the company has made to their AdWords program. Shortly before the GAP program was announced, Google also announced the introduction of their content policy concerning advertisements. According to Google, the policy was introduced to "provid(e) an advertising service with fair and consistent policies that benefit our users, advertisers, partners, and Google. To achieve this goal, we maintain high standards for ads accepted into the AdWords program." The policy goes on to list a number of topics that are not allowed when developing an ad campaign. These topics vary from Drugs and Drug Paraphernalia to Gambling. Members are not allowed to create ads for keywords related to these subjects.

The content policy was not the final alteration Google made to their advertising program. According to the blog SEOBook.com, AdWords is also featuring a "smarter" way to evaluate keywords. Has reported by the blog, the concept behind Google's improved keyword evaluation works as follows: "If Google has enough keyword data from prior ads on your keywords and it indicates that your ad should perform well Google will start your ads off in normal distribution. If they have inadequate data on your keyword then they will give the predicted CTR a small boost to help start you off in normal."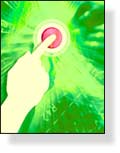 As expected, once Google announced changes to their program, the SEO forums blew up with opinions and responses. The reactions concerning the content policy were one of expectation and acceptance. Google has been indicating their policy issue for some time now. During the spring, Google had announced that they would no longer display ads from online gambling casinos; making an official list of "banned" content was the next logical step.

The launch of the Advertising Professionals program did, however, spark plenty of good conversation. On WebmasterWorld, poster Chicago's initial response seemed to reflect the consensus about the program, "Much applause to Google in making this move. This is great for our industry and its many agencies." The test required to display Google's new logo also was the topic of much conversation. Most of the talk concerned bugs that others had found, while other members discussed the level of difficulty. However, poster Cline offered this practical advice, "Test takers should get an email receipt. This is a business expense for us." Seeing how Google charges a fee to take the test, Cline's advice is sound.

Concerning the exam, one poster named OneThingWell gave a succinct, bullet statement-style assessment, "Just passed the test. Got my account setup. 90 days to the shiny google badge... Sure it was a little buggy. Spelling (try conversions not conversations e.g.)... 2 answers that are the exact same... Overall moving in the right direction..." This thinking seems to represent the general feeling towards Google's new program.

Comment on this article in WebProWorld.

Chris Richardson





I have no idea...

Today's post comes from thecat. They are taking a different approach to the search engines. Instead of asking the normal questions about how to get indexed by them, they want to know why do the search engines have the right to index sites without permission. I've never heard of anyone wanting to know this, but maybe you have. Think you can help thecat out? Tell us your thoughts at WebProWorld.

|| Rafael||
Does Google have the right to display my Website?

By thecat

Why has Google or any other SE got the right to display my website on their search engine? Does it own the web? If I took someone elses content or title and keywords and put the information on my site i'd be in trouble, so why can google or other SE's do this?




What is the best way to build a database driven site that will be found and indexed by search engines?

-ahiggins

Comment






User: namita
Rating: WebPro Poster
Joined: 09.11.03
Location: Dubai, United Arab Emirates

Website